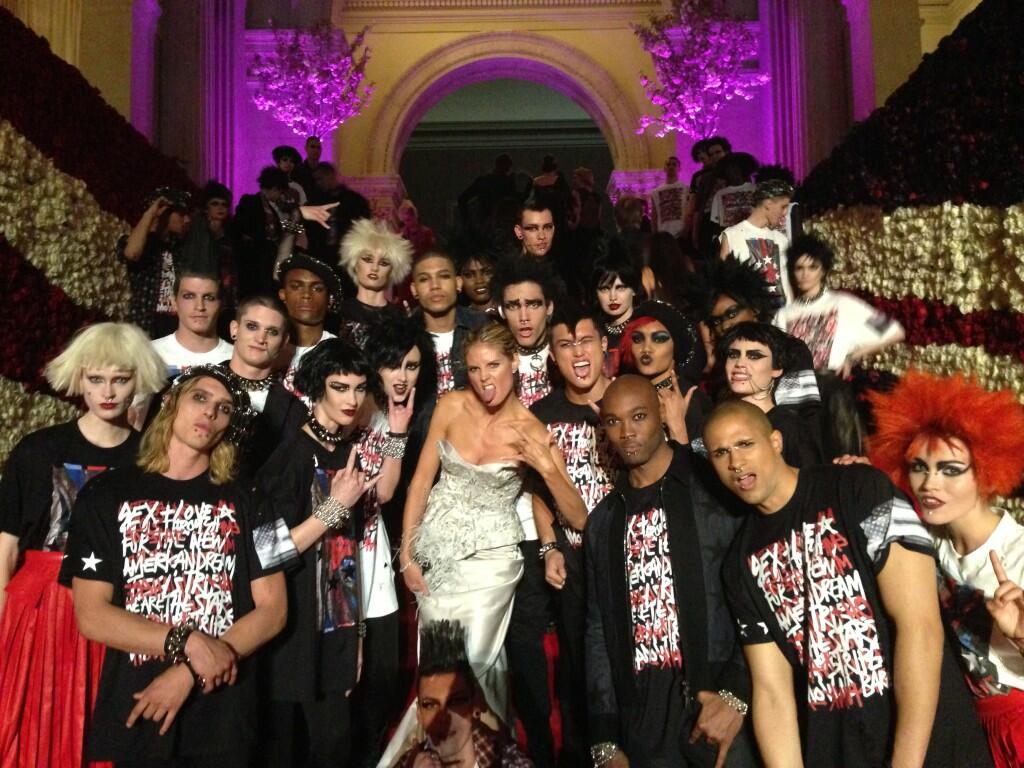 Since 1948 the Met Ball has celebrated the annual opening of the Metropolitan Museum's fashion exhibit at the Costume Institute. The red carpet evening is always over run with celebrities, who arrive dressed to impress. It is described as the fashion industry's "Night of Nights". Punk Hair and Fashion at Met Ball 2013 was out of control! (in a good way)
Hosted by Vogue, this is the fashion world's best red carpet event. It is also regarded as the top annual social event in New York City. This year's exhibition theme was – Punk: Chaos to Couture – with aplomb., and many of the celebrities embraced it. Some of the greatest hair and fashion was on display all night.

Hair and make-up featured lots of punk touches – Nicole Richie and Anne Hathaway both had new hair shades. Hathaway was especially elegant wearing a punk version of Valentino. Madonna and Sarah Jessica Parker were both wearing outfits that showed their underwear. Stacy Keibler went for her first time and was wearing designer Rachele Roy, who designed an outfit especially for her. Uma Thurman wore a knockout green gown designed by Zack Posen.
For more pics from the Met Gala, check out http://www.dailymail.co.uk/tvshowbiz/article-2320469/Met-Ball-2013-Miley-Cyrus-Madonna-Sienna-Miller-dress-code-right-punk-chic.html